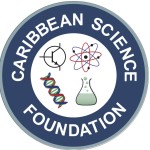 The Caribbean Science Foundation (CSF) was established as an independent non-profit non-governmental organization in 2010.
The CSF's mission is to assist with the diversification of the economies of the Caribbean Region by harnessing science and technology for economic development, and to help raise the standard of living.
Specifically, the CSF wishes to:
Stimulate technology‐based entrepreneurship ‐ by identifying and funding science and technology projects in new and existing enterprises that are relevant to the economic development needs of the Region.
Accelerate education reform that supports technology‐based entrepreneurship by promoting and funding programs that focus on:

The STEM (Science, Technology, Engineering and Math) disciplines.
Business and entrepreneurship education.
Foreign languages and communication skills in schools, universities and other educational venues.

Provide scientific and engineering advisory services to Caribbean governments by working with the Caribbean Diaspora for Science Technology & Innovation to leverage the expertise that resides in the Diaspora.
For more information, check Caribbeanscience.org